Download Press Kit with release note and screenshots from this link. Movie Tracker is available for free on the App Store. The free version limits the creation of Spaces to 1 and allows the insertion of up to 5 films or TV Shows. There is a subscription to unlock all features on all the platforms.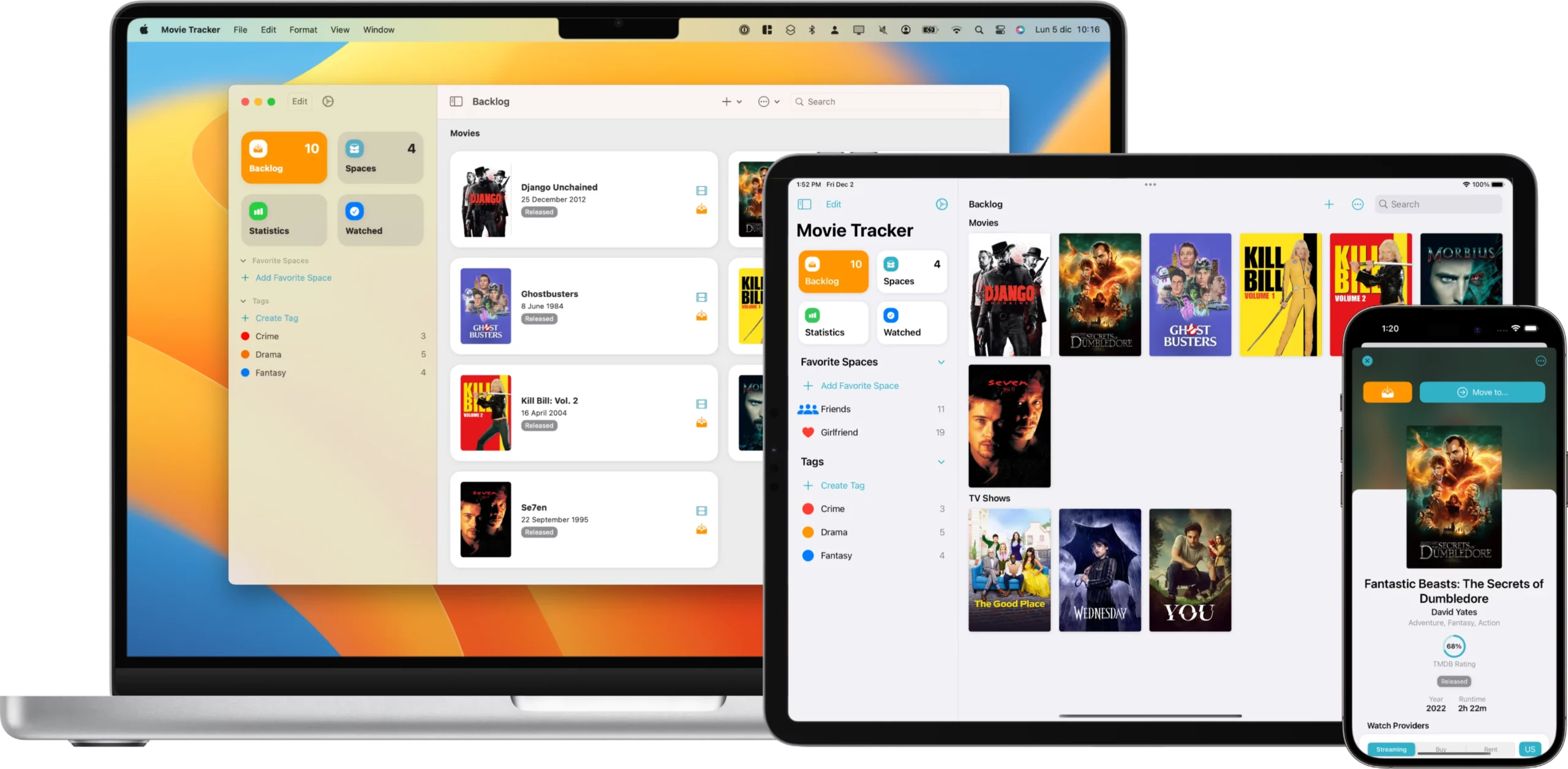 Movie Tracker
Movie Tracker is the perfect app for iPhone, iPad and Mac to easily keep track of the Movies and TV Shows you want to watch. Manage your personal collection and watchlist, search for Movies and TV Shows by title, organize them in Spaces or enter them in the Backlog to add an item on the fly when your friend suggests a new Movie or TV Show to watch. Later organize your visions thanks to the Spaces.
Movie Tracker allows you to organize things to watch in customized lists. The Backlog is the main list and it's a place to quickly save Movies or TV Shows that have been recommended by friends for example. Next, you can create customized Spaces, within which you can insert the items previously saved in the Backlog or just searched.
Main features:
Search for Movies and TV Shows and quickly save them in the Backlog or organize them in Spaces
Check which online services you can stream, rent or buy each title on
Add notes and rate the Movies and TV Shows you have watched
The library automatically syncs across all your devices via iCloud
Thanks to the integration with Shortcuts, you can quickly create Spaces, Tags, move Movies and TV shows to different Spaces, or you can check on which services you can watch the items of your spaces or backlog
Home Screen widgets allow you to have Movies and TV Shows at your fingertips
Quickly access your Spaces, Backlog or online search through the Lock Screen Widgets
Get inspired on the next Movie or TV Show to watch thanks to the ability to see similar or recommended items.